Tiger Eye with Green Aventurine Orgone Necklace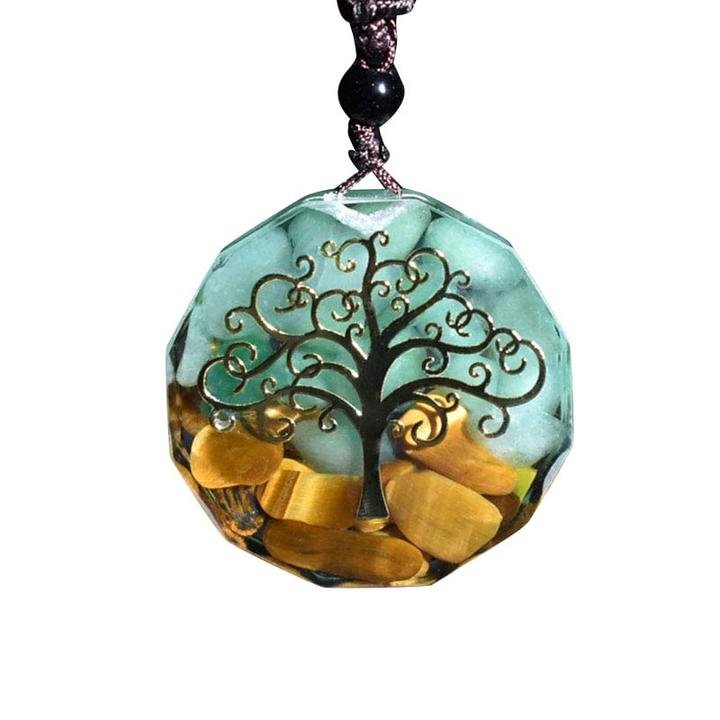 Tiger Eye with Green Aventurine Orgone Necklace
All my products are individually made by hand with high quality crystals. I hope these bring you peace and positive energy💕
Tiger Eye
♥ Protection ♥ Clear thinking ♥ Personal empowerment ♥ Integrity ♥ Willpower ♥ Practicality ♥ Grounding ♥ Power ♥ Courage ♥ Grace.
Tiger eye is said to help with staying centered and calmly practical despite the ups and downs of life. It is considered to help balance polarities and accept contradictions, taking life as it comes and responding to the needs of the moment without judgment. It is considered to be a helpful stone for protracted difficult situations, that lends endurance and keeps you in the best state of mind to deal with problems as they come without getting overwhelmed, hopeless, or reactionary.
Green Aventurine
♥ Opportunity♥ Lucky♥ Energy♥ Optimistic
The Green Aventurine is known as the "Stone of Opportunity" and is considered to be the luckiest of all crystals, especially in terms of expressing prosperity and wealth, or increasing favor in competitions or games of chance. People only need to get close to it to get its benefits.
Specifications
Genuine gemstones: Tiger Eye, Green Aventurine
Size: Pendant: 36mm *11mm / Chain: 70cm
Eco-friendly resin
Charged with singing bowl
Carefully packed with instructions