3 Pack Skeleton Statue With See & Hear & Speak Evil Mini Skeleton Figurines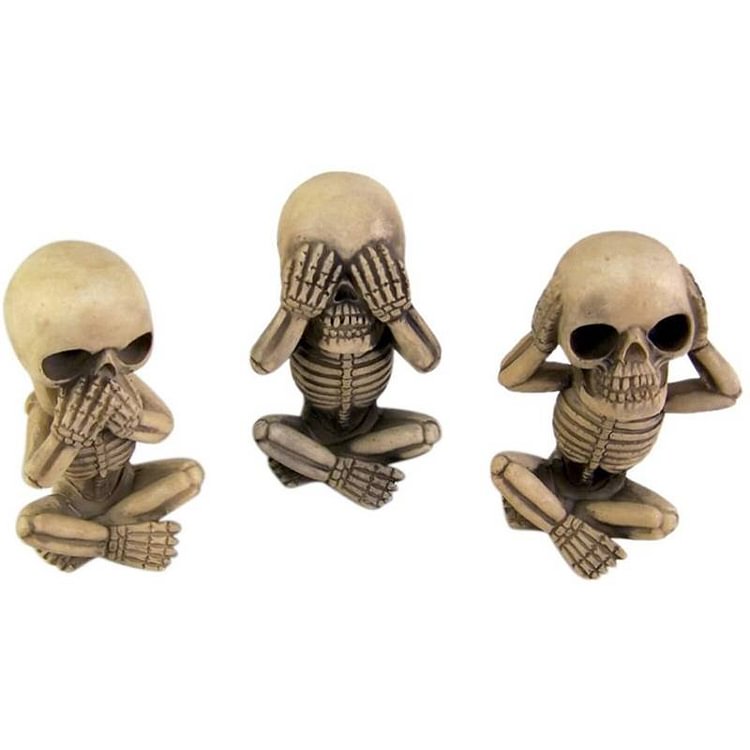 3 Pack Skeleton Statue With See & Hear & Speak Evil Mini Skeleton Figurines
OVERVIEW:
Speak no evil, see no evil, and speak no evil we have all seen this design but you have never seen it done like this. This set comes with three awesome figures to be displayed.
SIZING:
Measuring in at 3.5cm height a great size to display and a great conversation piece you will definitely see these bad boys.
That will stand the test of time and hand painted you will absolutely love these figures.
GIFTABLE:
A great gift for any spooky décor lover. Place these on your desk or decorate your home office with these beautiful little guys.
Various small decorations on the air-conditioning outlet of the car
Package Included:
Evil Skull Trio Statue a Set of 3pcs